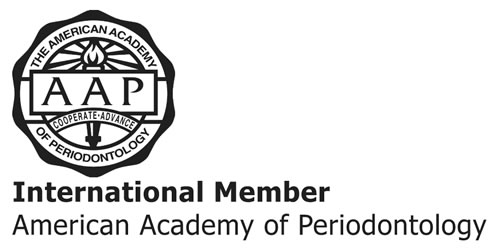 Meet Dr. Daylene Leong
Dental Specialist in Periodontics
Education:
Bachelor of Dental Surgery (Singapore)
Master of Science (Michigan, USA)
Cert. Periodontology (Michigan, USA)
Fellowships & Specialty Boards:
Diplomate, American Board of Periodontology
Fellow, Academy of Medicine (Singapore)
Specialist Register, Ministry of Health, Singapore
Dr. Daylene Leong is an accredited Dental Specialist in Periodontics registered with the Singapore Dental Council. This is a dental specialty that involves the prevention, diagnosis, and treatment of gum diseases and the placement of dental implants. She received her basic dental training at National University of Singapore and specialty training in Periodontology from the University of Michigan, USA. She is a Diplomate of the American Board of Periodontology and also a Diplomate of the International Congress of Oral Implantologists.
Dr Leong is currently a Clinical Tutor at the National University of Singapore. Her previous teaching commitments include being a part-time clinical instructor with the Undergraduate Dental Clinics at the University of Michigan, School of Dentistry (2009-2011) and also a part-time clinical instructor at Nanyang Polytechnic's Dental Hygiene and Therapy Program (2007-2008).
Dr Leong actively presents at dental conferences, study clubs and public talks in Singapore. She has also published several scientific papers in internationally recognized peer-reviewed scientific journals and has contributed to chapters in a couple of popular dental speciality textbooks. She was an ad-hoc reviewer for International Journal of Periodontics and Restorative Dentistry, Clinical Oral Implants Research and Journal of Periodontal Research.
Her many academic awards include being the recipient of the Inaugural Dr Benson Duff Graduate Periodontics Memorial Scholarship Award from the University of Michigan, the National University of Singapore Alumni Bursary Award, and a Dean's Lister and medalist with the South East Asia Association for Dental Education. She was a President's Girl Guide and has also been actively involved in community services as a volunteer with several dental health screening campaigns.
She is a Fellow of the Academy of Medicine, Singapore, a member of the American Academy of Periodontology, the Academy of Osseointegration, the International Team for Implantology (ITI) and previously served in the executive committee of the Society of Periodontology (Singapore).Dr Leong's current clinical work involves providing an extensive range of periodontal and implant treatment to patients with complex periodontal conditions. Dr Leong has a special interest in periodontal regenerative procedures, gingival esthetic and plastic surgery and dental implants.
Areas of expertise
Gum surgery
Crown lengthening surgery
Pocket reduction treatment
Cosmetic recontouring of gum tissues
Bone grafting
Ridge augmentation
Treatment of dental implantitis
Bad breath treatment
Book Your Appointment
Dr. Leong would love to welcome you into her care and help you achieve your goals in oral health. Get started today by contacting us for a visit!