Checkup and Clean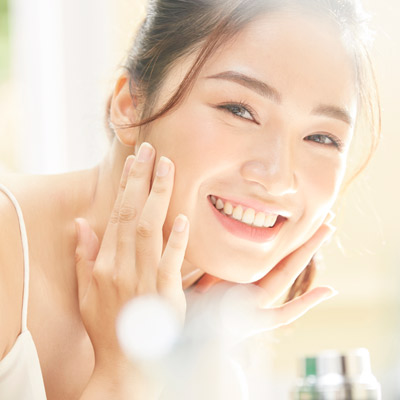 Six-monthly checkups keep your teeth healthier, longer. Since we naturally accumulate buildup and stain between visits, a scale and clean is the perfect way to help your smile look and feel its best.
To prevent complex oral diseases like periodontitis, we recommend preventative cleans at least twice per year.
What to Expect
During your first checkup, we'll sit down to discuss your concerns. After a full assessment of each of your teeth, we'll thoroughly clean and polish each one. Then we'll complete our charting to measure changes in your teeth and restorations between appointments.
Depending on whether we notice any concerns, we'll also take a series of photographs or X-rays and review those findings with you. Images are an essential part of your dental records as they allow us to track changes more accurately. If it's been several years since you had a baseline set of X-rays, we'll probably take a set of bitewings at your first appointment. It is recommended to take these every 2 to 3 years to check for decay in between teeth.
During your exam, we'll thoroughly screen for early signs of decay and gum disease. If periodontitis is present, we'll need to initiate soft tissue periodontal therapy. Let us know if you're experiencing symptoms like
Bleeding gums when you brush and floss
Bad breath/halitosis
Swollen, sensitive gums
Receding gumlines
Tooth mobility
We'll explain all of our findings and concerns with you. Together, we'll discuss the best restorative options for your smile's future. As we create a treatment plan, we'll outline each respective procedure and the time involved. You'll be informed of each step. And as always, we're happy to answer any questions you may have.
Ongoing preventative care and early intervention are crucial to keeping teeth healthy. Booking regular checkups helps you stay on top of minor oral health conditions before they evolve into something more severe. Should you need therapeutic services to get your smile back on track, we can help.
Your oral hygiene habits play an integral role in how much buildup and stain you accumulate. Keep these tips in mind
Use a soft-bristled toothbrush to prevent abrasion and gum recession
Brush twice per day, two minutes at a time
Make small strokes with bristles angled toward your gums, focusing on 1-2 teeth as you move throughout your mouth
Floss daily, wrapping the floss against each tooth and sliding it up and down just below the gumlines
Healthy gums don't bleed. It can take up to two weeks of proper brushing and flossing before symptoms of gingivitis reverse.
Prefer to bring the entire family to the same dental provider? We offer basic children's checkups and simple cleans to get your little one off on the right start!
Book Your Checkup
Schedule your six-monthly checkup and clean today.

Checkup and Clean in Orchard, Singapore | Whatsapp: +65 8394 0827 | +65 6737 7022