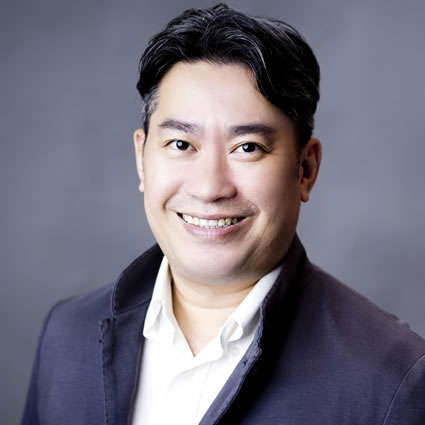 Meet Dr. Gordon Tam
General Dental Practitioner
Education:
Bachelor of Dental Surgery (Singapore)
Memberships:
American Academy of Cosmetic Dentistry
Aesthetic Dentistry Society of Singapore
Singapore Dental Association
Dr. Gordon Tam is a general dental practitioner who graduated from the Faculty of Dentistry, National University of Singapore in 2002. He has a wide range of clinical experience and special interests in cosmetic and digital dentistry.
He has been certified by the International Society of Computerised Dentistry as an International CEREC Trainer since 2011. Dr Tam is also a certified CEREC Mentor at CEREC Doctors, SPEAR Education Centre, Scottsdale, Arizona, USA.
Dr Tam is a strong believer in continuous dental education and spends more than 200 hours each year at local and overseas conferences. He is also an active participant in online learning programmes. He constantly strives to keep his dental skills and knowledge up to date in order to provide the best possible dental care to his patients.
Dr Tam also enjoys teaching. He has lectured widely on topics relating to cosmetic dentistry and practice management in China, Indonesia, Malaysia and Singapore. Apart from conducting CEREC workshops, he also provides mentorship to dentists at various levels in Singapore and at the SPEAR Education Centre in Arizona, USA.
Dr Tam gained much experience working at various previous organisations such as hospitals (National Dental Centre, Raffles Hospital, Health Promotion Board Children Dentistry Department), community clinics (Tampines, Geylang, Woodlands Polyclinics) and private practices (in Shanghai, China & Singapore). He is therefore well versed in providing holistic dental care to all age groups.
He is a member of American Academy of Cosmetic Dentistry, Aesthetic Dentistry Society of Singapore and Singapore Dental Association.
Dr Tam is frequently complimented for his gentle, friendly, caring personality and the ability to pay attention to detail. Continuing dental education and practising dentistry are a calling, not a vocation to him and is one that he truly enjoys. He is also a proud father of 3 boys, marathoner and enjoys reading.
Area of expertise
Scaling & Polishing
CEREC One-Visit Restorations
Root Canal Treatment
Children Dentistry
Digital Smile Design
Smile Makeovers
Composite Veneers
Non-surgical extractions of all teeth
Nightguards
Sportsguards
Get Started Today
Dr. Tam has more than a decade of experience helping patients just like you unlock the smile of their dreams. Find out what he can do for you when you book a visit with us today.